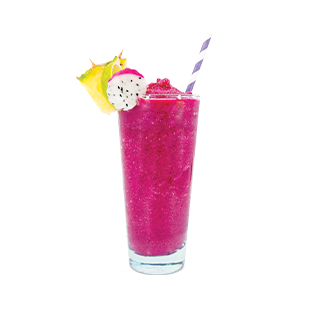 1 cup pineapple juice
12 oz frozen dragon fruit
6 oz frozen pineapple
½ cup orange liqueur
½ cup lime juice
2 cups ice
pineapple wedge, for garnish
dragon fruit wedge, for garnish
lime wedge, for garnish
In a blender, add pineapple juice, pineapple, dragon fruit, and ice. Blend for a few seconds, not until smooth. Then, add the Coconut Rum, orange liqueur and lime juice. Blend until smooth. The daiquiri should be thick but you can add more pineapple juice if you want yours thinner. Pour into glasses and garnish with a pineapple, dragon fruit, and a lime.