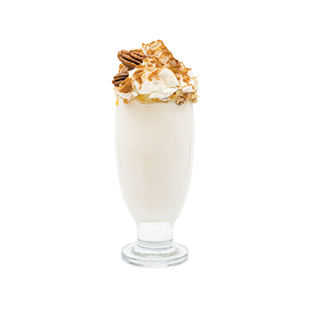 1 oz. almond milk
1 oz. heavy cream
caramel dip, for rimming
1/4 cup chopped pecans, for rimming
cool whip, for garnish
2 whole pecans, for garnish
cinnamon, for garnish
Rim the cocktail glass with caramel dip and chopped pecans. Shake the rums, almond milk, and heavy cream in a shaker. Pour into the rimmed glass with ice. Top with cool whip, pecans, and cinnamon.