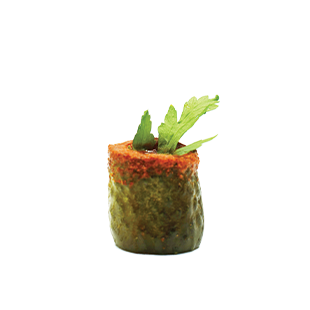 1/2 cup tomato juice, chilled
1 1/2 tsp. worcestershire sauce
1 tsp. horseradish
1/2 tsp. hot sauce
juice or 1/2 lemon
ground black pepper
large pickles
old bay seasoning, for rimming
fresh celery leaves, for garnish
Cut off the ends of each pickle and cut in half. Scoop out the middle to make it hollow. Dip the tip into Old Bay seasoning and set aside. In a large pitcher combine tomato juice, Blue Chair Bay White Rum, Worcestershire, horseradish, hot sauce, lemon juice, and pepper. Stir to combine. Pour into hollowed pickle shot glasses. Garnish with fresh celery leaves.