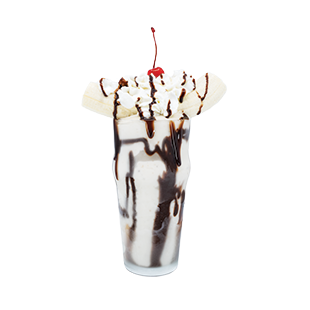 1/4 cup Blue Chair Bay® Banana Rum Cream
1 large banana
1.5 cups vanilla ice cream
1 tsp. vanilla extract
1/4 cup milk
hot fudge, for garnish
maraschino cherry, for garnish
whipped cream, for garnish
Blend all ingredients together until creamy. Pour into two tall glasses. Garnish with hot fudge, maraschino cherries, whipped cream, and a banana.