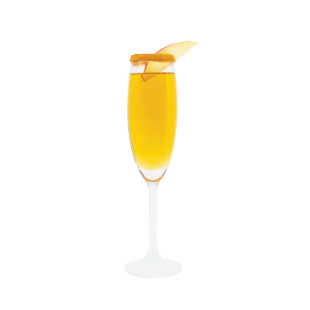 2 tbsp. granulated sugar
1.5 tsp. ground cinnamon
2 tbsp. caramel syrup
6 oz. apple cider
3 oz. champagne
apple slices, for garnish
Combine the sugar and cinnamon on a plate. Rim champagne glasses with caramel syrup and sugar mixture. Pour apple cider into half of the glass, then fill the rest with champagne and vanilla rum. Garnish with an apple slice.