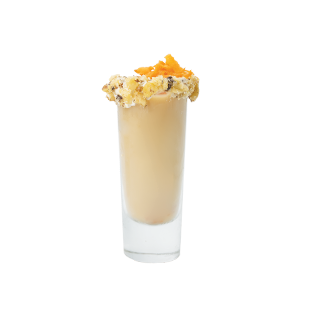 1 oz. butterscotch schnapps
1 oz. coffee liqueur
pinch of cinnamon
cream cheese frosting, for rimming
crushed walnuts, for rimming
Rim the shot glasses with frosting and dip into a pile of crushed walnuts. In a cocktail shaker filled with ice, add liquor and cinnamon then shake. Pour into the shot glasses and enjoy!