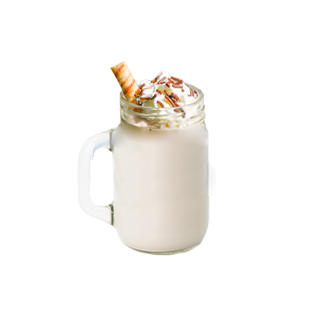 Fudge Ingredients:
2 tbsp. sugar
1.5 tbsp. cocoa powder
1 tbsp. butter
2 tbsp. milk

Chocolate Milkshake Ingredients:
2 oz. milk
3 scoops vanilla ice cream
homemade fudge
whipped cream, for garnish
chocolate sprinkles, for garnish
Mix together cocoa powder and sugar in a small bowl. Set aside.
Over medium heat, melt butter in a saucepan. Add milk and cocoa powder. Stir until texture thickens and becomes smooth (1-3 minutes).
Remove from heat and stir another 30 seconds to cool.
Next, combine all chocolate milkshake ingredients together.
Blend until smooth and pour into a chilled glass
Garnish with whipped cream and chocolate sprinkles.