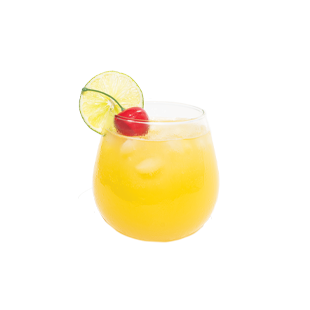 1 cup pineapple juice
1 cup orange juice
1 cup coconut water
2 oz. lime juice
prosecco
lime slices, for garnish
Besides the Prosecco, combine all ingredients in a large pitcher with ice. Stir to combine. Pour into a glass and top with Prosecco. Garnish with a lime slice and maraschino cherry.