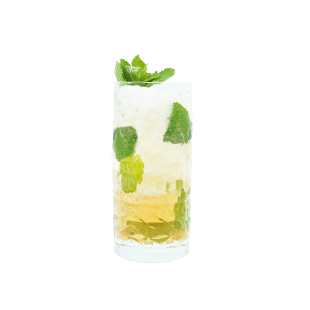 1 oz. Savory and James Fino Sherry
1 oz. lime juice
.75 oz. Giffard Coconut Syrup
5-8 mint leaves
5-8 basil leaves
Combine ingredients into a cocktail shaker. Lightly muddle mint and basil. Briefly shake with ice and strain into an ice filled glass. Top with club soda and garnish with mint and basil sprigs.