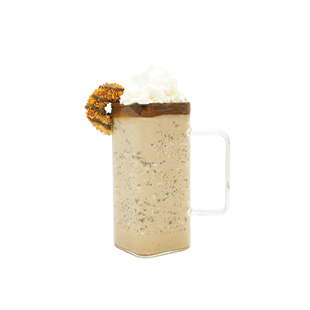 1/2 cup Blue Chair Bay® Mocha Rum Cream
1 cup caramel cold brew concentrate
1/2 cup milk of choice
1/3 cup shredded coconut
1/4 cup milk chocolate chips
1/4 cup chocolate syrup
3 cups ice
chocolate syrup, for rimming
whipped cream, for garnish
Blend all ingredients together. Drizzle chocolate syrup in a glass, pour in frozen ingredients, top with whipped cream, and enjoy! Serves 2.