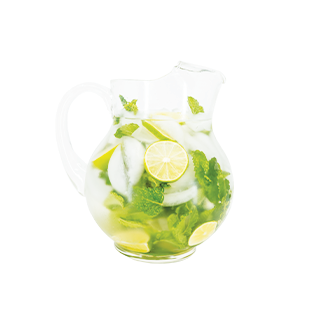 1 cup cream of coconut
2 cups soda water or club soda
.5 cup lime juice, about 8 limes
.5 cup water
.5 cup sugar
.5 cup loosely packed mint leaves
Heat sugar, water, and mint in a small saucepan on medium heat. Stir occasionally and bring to a simmer. Turn off heat and let sit 5 minutes. Strain into a large pitcher and add lime juice and rum. Add remaining limes and mint. Stir gently adding soda water.