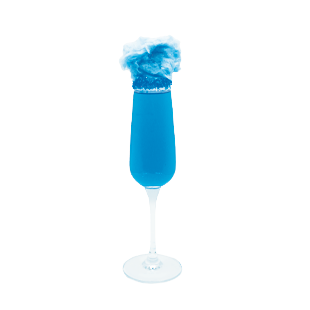 4 oz. champagne
blue cotton candy
simple syrup, for rimming
blue sanding sugar, for rimming
Dip champagne flute into simple syrup and then into sanding sugar. Add Coconut Rum to the flute and place cotton candy on top. Pour champagne over the cotton candy so it dissolves into the drink and garnish with an extra piece of cotton candy, if desired.