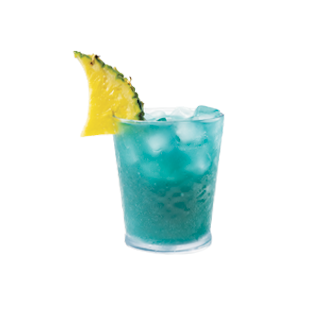 2 oz. pineapple juice
1 oz. blue curacao
ginger beer
pineapple leaf, for garnish
In a shaker add rum, pineapple juice, and blue curacao. Shake vigorously. Strain into a glass filled with ice and top with ginger beer. Cut a pineapple slice in the shape of a shark fin for a two fins up garnish.