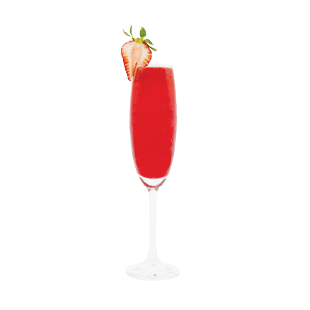 .5 oz. Blue Chair Bay® White Rum
2 oz. fresh strawberry puree
.75 oz. elderflower liqueur
5 oz. chilled prosecco
strawberry slice, for garnish
Add the strawberry puree, white rum, and elderflower liqueur to a champagne flute. Stir. Once it's combined, add the prosecco then garnish with a strawberry slice.