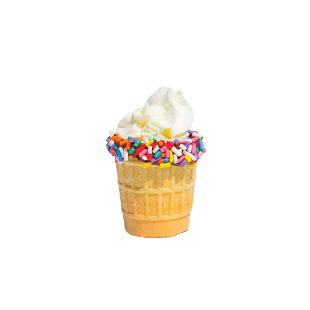 1 cup of your favorite Blue Chair Bay® Rum Cream
6 ice cream cones
1/2 cup chocolate chips, melted
sprinkles, for rimming
whipped cream, for serving
Slice off tops of ice cream cones using a serrated knife. Dip tops of cones in melted chocolate and use a spoon to coat the bottom of the cones with melted chocolate. Dip in sprinkles and transfer to the freezer. Let set until firm. Pour rum cream into ice cream cones and garnish with whipped cream.