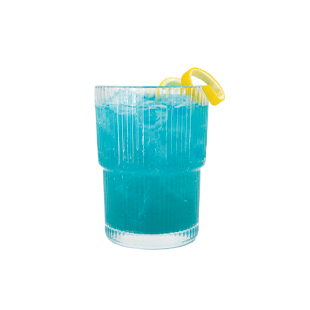 1.5 oz. Blue Chair Bay® Vanilla Rum
.5 oz. blue curacao
.5 oz. simple syrup
.5 oz. lemon juice
1/4 cup fresh mango
lemon twist, for garnish
In a shaker, add 1/4 cup fresh mango chunks and simple syrup. Muddle together until the mango is pretty fine. Add Vanilla Rum, blue curacao, lemon juice, and ice. Shake well. Strain into a rocks glass with fresh ice and garnish with the lemon sliver.