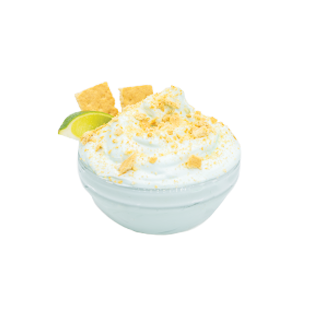 1 pack of Kermit's Key Lime Pie Dip
8 oz. whipped cream cheese
1 tub of whipped topping, thawed
Using a handheld mixer, cream together Kermit's Dip mix, cream cheese, and Blue Chair Bay Key Lime Rum Cream.
Into that mix, fold in the tub of whipped topping until fully combined.
Serve with some graham cracker sticks and enjoy!