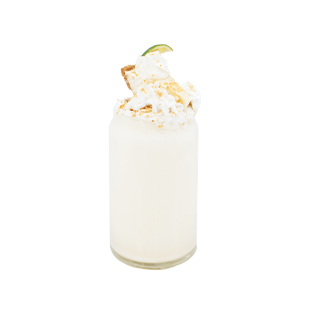 1/4 cup Blue Chair Bay® Vanilla Rum
4 scoops vanilla ice cream
2 tbsp. key lime juice
2 tbsp. white chocolate liqueur
1/4 cup whole milk
whipped cream, for garnish
key lime pie slice, for garnish
Blend all ingredients until smooth. Garnish with whipped cream and a small slice of key lime pie.