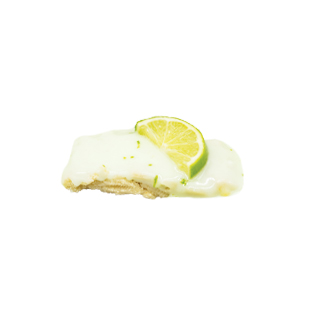 2 cups prepared sugar cookies, crumbled
2/3 cup unsalted butter, softened (not melted)
3 cups powdered sugar
2 tbsp. key lime juice
zest of 2 key limes
3-4 key limes, sliced, for garnish
Combine cookie crumbs and 1/3 cup butter in a medium bowl. Work butter into crumbs until fully incorporated.
Press onto bottom of an 9-inch square pan.
Refrigerate until firm.
Combine powdered sugar, 1/3 cup butter, key lime juice, Blue Chair Bay Key Lime Rum Cream and key lime zest in a small bowl.
Beat at medium-high speed until light and smooth.
Spread over crust.
Cover bars and refrigerate until firm, about 2 hours.
Cut bars to desired size and top each square with a key lime slice.
Remove lime slice before eating. Enjoy these boozy bites!