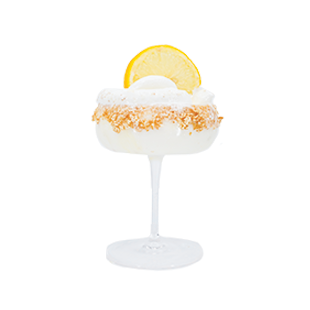 6 oz. limoncello
4 oz. half and half
1/2 lemon, juiced plus extra for rimming
4 tbsp. simple syrup
meringue, for garnish
graham cracker crumbs, for garnish
lemon slice, for garnish
Use lemon juice to rim two martini glasses with graham cracker crumbs. In a cocktail shaker with ice, combine the Vanilla Rum, limoncello, simple syrup, and lemon juice. Once fully combined, strain into rimmed martini glasses. Top with meringue and a lemon slice before sprinkling with extra graham cracker crumbs.