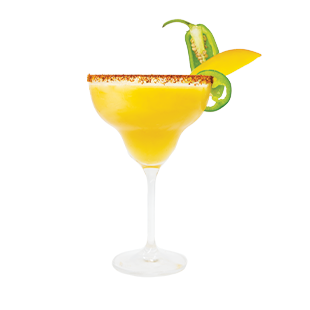 1.5 oz. Blue Chair Bay® Mango Rum Cream
1.5 oz. tequila
.5 cups frozen mango cubes, thawed
1.5 oz. simple syrup
1 oz. triple sec
1.5 oz. lime juice
jalapeno, to taste
chili powder and salt, for garnish
Mix together chili powder and salt and rim your glass, using some lime juice. Blend all ingredients in a blender with ice. Pour into glass and enjoy!