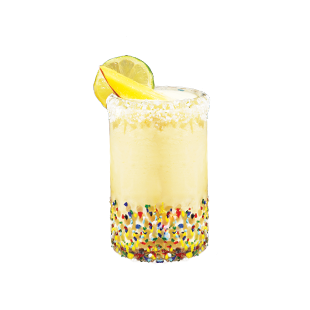 1.5 oz. Blue Chair Bay® Mango Rum Cream
1.5 oz. tequila
.5 cups frozen mango cubes, thawed
1.5 oz. simple syrup
1 oz. triple sec
1.5 oz. lime juice
lime zest and salt, for garnish
Mix together lime zest and salt and rim your glass, using some lime juice. Blend all ingredients in a blender with ice. Pour into glass and enjoy!