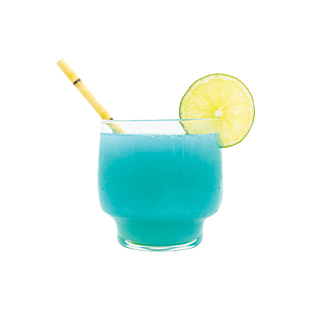 1.5 cups Blue Chair Bay® Coconut Rum
1 cup blue curaçao
12 oz. can frozen lemonade concentrate
12 oz. piña colada mix
1.5 cups pineapple juice
6 cups cold unsweetened sparkling water (can be citrus or other tropical fruit)
2 cups cold water
limes, for garnish
Combine coconut rum, blue curaçao, lemonade concentrate, piña colada mix, pineapple juice, and water in a pitcher or a punch bowl. Stir until all ingredients are combined. Add sparkling water and serve! Garnish glasses with slices of lime.