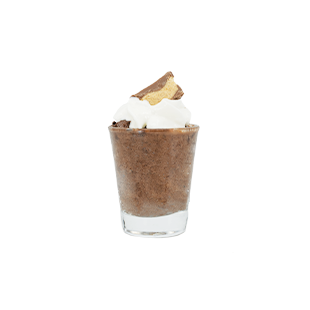 1/2 cup cold chocolate liqueur
1/2 cup colad peanut butter whiskey
1 (3.9 oz.) package chocolate instant pudding
1 cup Cool Whip chilled
whipped dairy topping, for garnish
7 chocolate peanut butter cups, for garnish
Combine the mocha rum cream, chocolate liqueur, and peanut butter whiskey with a whisk in a bowl. Add the chocolate pudding into the bowl, allowing it to sit at room temperature for a few minutes once it is fully mixed. Fold Cool Whip into the pudding. Pour the mixture into shot glasses and put in the freezer for an hour. Garnish with whipped cream and peanut butter cup halves.