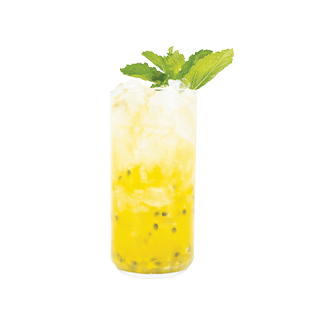 1 sprig fresh mint
1 oz. fresh lime juice
1 oz. fresh passion fruit or passion fruit puree
6 oz. sparkling water
Muddle simple syrup, strawberries, mint, and limes in the bottom of a cocktail glass. Add banana rum, crushed ice, and then club soda. Garnish with lime, strawberry, and mint.