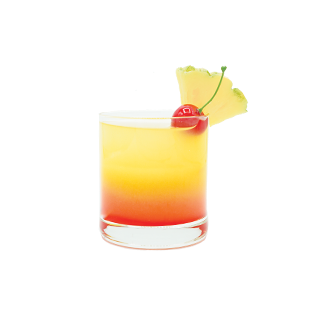 1 oz. amaretto
4 oz. pineapple juice
1 tbsp. lime juice
1 oz. grenadine
pineapple wedge, for garnish
maraschino cherry, for garnish
Combine pineapple juice, rum, amaretto, and lime juice in a pitcher. Stir and divide into two glasses. Pour 1 oz. grenadine slowly into each glass using the back of a spoon. Garnish with a fresh pineapple slice and cherry.