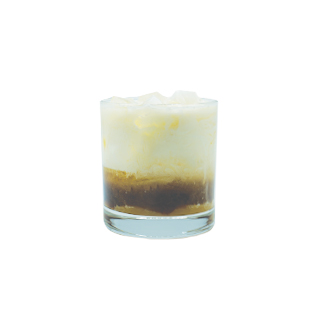 1 tbsp salted caramel sauce
1 oz. coffee liqueur
1 oz. heavy whipping cream
Drizzle caramel sauce around the inside of a glass filled with ice. Add Vanilla Rum and coffee liqueur. Slowly pour heavy whipping cream over the back of a spoon at the mouth of the glass. Drizzle caramel on top and enjoy the sweet stuff!