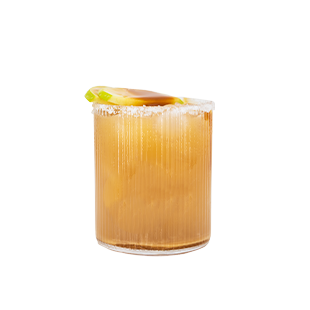 2 oz. caramel liqueur
apple cider
sea salt, for rimming
green apple slices, for garnish
salted caramel, for drizzle
Rim a glass with sea salt and set aside. In a cocktail shaker, combine Spiced Rum with caramel liqueur and apple cider. Shake vigorously. In your rimmed glass, add ice and pour rum mixture over ice. Top with apple slices and drizzle salted caramel on top.