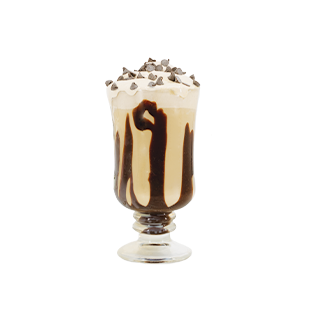 1 packet hot cocoa mix
1/4 cup marshmallow creme
1/2 cup whipping cream
chocolate syrup, optional garnish
Pour the hot cocoa mix, marshmallow creme, and whipping cream in a bowl. Using an electric mixer, mix until stiff peaks form on the whipped cocoa. Drizzle chocolate syrup into 2 mugs. Fill the mugs halfway with ice. Pour 1 cup of Mocha Rum Cream into each mug. Place the whipped cocoa into a piping bag and pipe the whipped cocoa on top of the rum cream.