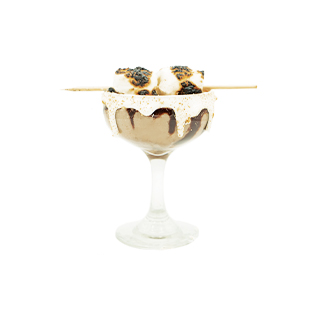 1.5 oz. Blue Chair Bay® Vanilla Rum
1 oz. heavy whipping cream
1 oz. chocolate syrup, plus extra for rimming
1/4 cup marshmallow creme
2 crushed graham crackers
jumbo marshmallows, for garnish
Rim a martini glass with marshmallow creme and graham cracker crumbs. Then, drizzle chocolate syrup in the martini glass. Combine all ingredients in a cocktail shaker with ice. Shake until well combined. Strain into the martini glass and garnish with a toasted marshmallow or two.