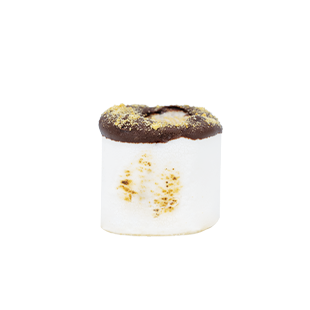 6 oz. chocolate chips
1/3 cup crushed graham crackers
jumbo marshmallows
chocolate syrup
Remove the middle of your jumbo marshmallows using a strawberry huller. Be careful not to tear the sides or the bottom so the liquid doesn't spill.
Lightly torch your marshmallows to give them a slightly toasted look.
Next, melt your chocolate chips in the microwave. Check on them every 15 seconds and stir. Continue until smooth and fully melted.
Dip the tops of your marshmallows into the chocolate, making sure that the opening stays clear.
Place them on wax paper and sprinkle with graham cracker crumbs.
Let them set before filling with Mocha Rum Cream.
Drizzle chocolate syrup and serve.