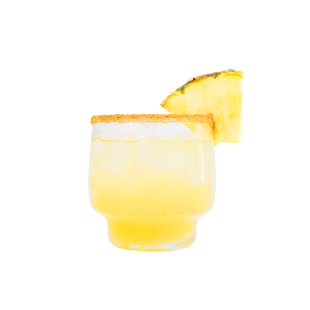 .5 cup Blue Chair Bay® White Rum
2.5 cup pineapple juice
1 cup orange juice
.25 cup lime juice
2 tbsp simple syrup
few drops citrus bitters
1 cup ginger ale
1 cup lemon-lime soda
cinnamon sugar, for rimming
pineapple wedge, for garnish
Combine rum, juices, simple syrup, and bitters in a pitcher without ice. Chill in fridge. When ready to serve, top with ginger ale and soda.