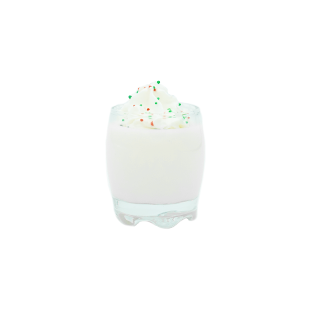 Sugar Cookie Jell-O Shots
4 envelopes unflavored gelatin
2 1/2 cups water
1/2 cups butterscotch schnapps
1/4 cups triple sec
whipped cream, for garnish
holiday sprinkles, for garnish
Bring water to a boil in a small pot.
Reduce heat to low and add the gelatin, stirring for about 5 minutes or until fully dissolved.
Remove from heat and stir in the rum, butterscotch schnapps, and triple sec.
Pour this into shot glasses and refrigerate until they're fully set.
Remove them from the fridge and add whipped cream and sprinkles.