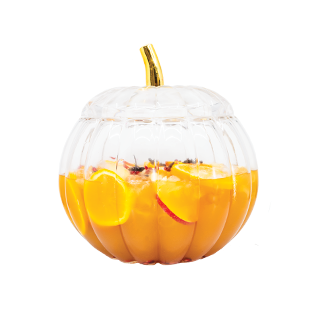 1/2 cup Blue Chair Bay®Spiced Rum
1 bottle dry white wine
1 cup apple cider
1/2 cup pumpkin butter
1/4 cup lemon juice
maple syrup, to taste
ginger beer
red apples, oranges, pomegranate seeds, for garnish
Wash and cut all your fruit and place in your punch bowl. Add all punch ingredients to the bowl, except for the ginger beer. Stir well. When you're ready to serve your Thanksgiving guests, fill cups with ice and punch mixture. Top with ginger beer, cinnamon sticks, and a few rosemary sprigs.